Pros And Cons Of Fleece
Fleece is a synthetic material that is the most popular choice for fabric in clothing. It is usually made of polyester but can also be made of other materials. From blankets to jackets and everything in between, fleece keeps people warm and cozy. There are many pros and cons of fleece material that people should be aware of before purchasing fleecy clothes or a blanket, mainly because it can affect the environment.
It is not a surprise that fleece material has become one of the most preferred materials in the United States. You can find it as a lining in shoes, coats, blankets, and even beddings. However, fleece material has its advantages and disadvantages, which you must consider before buying any item made from it. It can help you determine whether accepting a thing made of fleece material is worth your money.
The Advantages of Fleece Material
Aside from its warm and cozy texture, fleece is durable and lightweight. Its tight-knit polyester fibers make it highly efficient at insulating your body in cold temperatures. In addition, fleece is highly resistant to pilling. If you're considering purchasing fleece clothing, consider these advantages. Listed below are some examples of products made from fleece. Listed below are some of the best examples. For more information, read on to discover why fleece material is the most popular material for outerwear.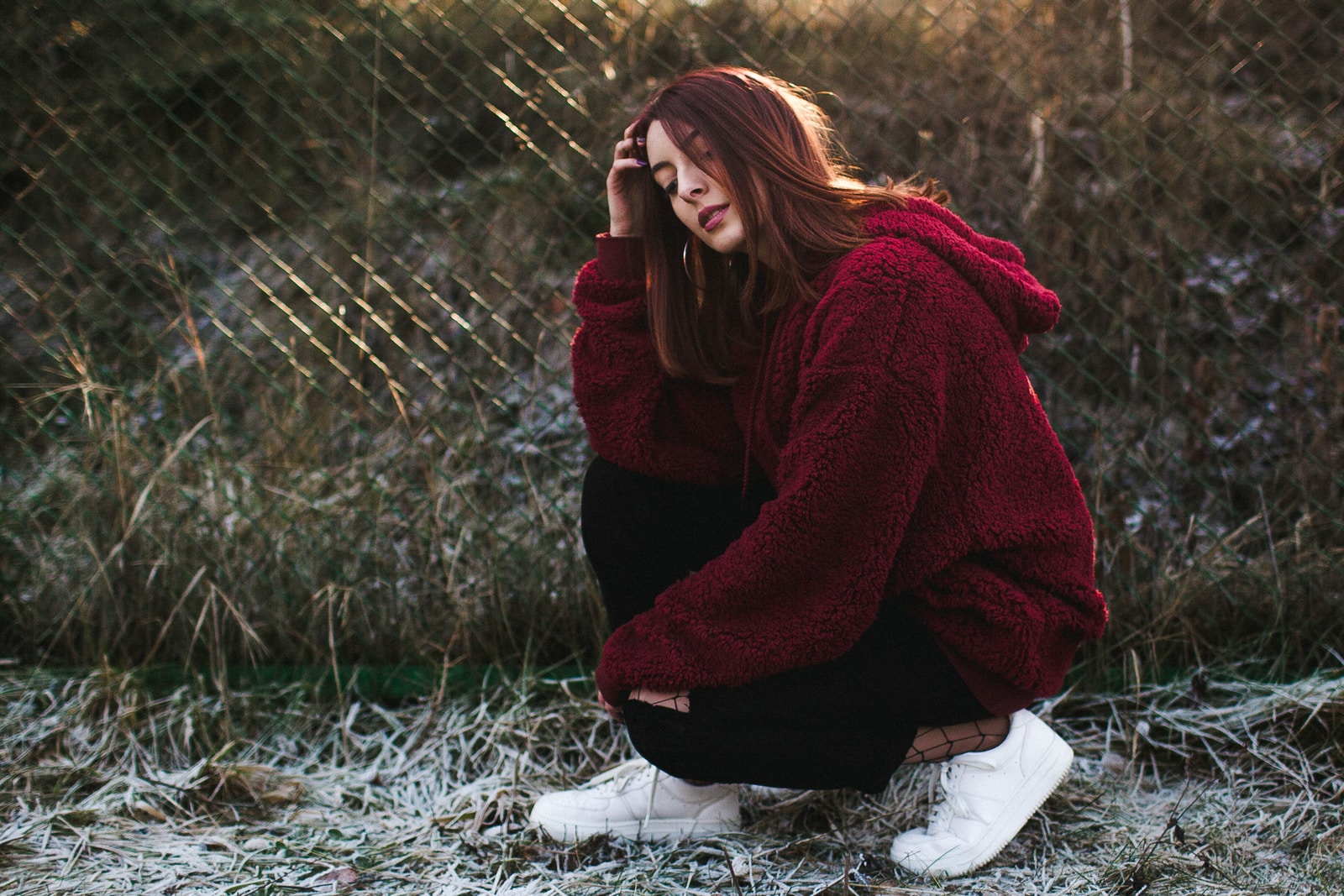 Polar fleece is the most popular form of fleece
If you're in the market for a new winter coat, you've probably considered purchasing polar or microfiber fleece. These fabrics are comfortable to the touch and are a great way to stay warm on chilly days. In addition to being affordable, fleece is also very low-maintenance and wrinkle-resistant, making it an excellent choice for many uses. Here are some of the main reasons you should consider polar or microfleece for your next project.
Polar fleece is the most popular type of fabric. It is incredibly durable and will not pill even after years of use. Made by Polartec, polar fleece is used in thousands of garments. It is heavier than regular fleece but retains its insulating properties when wet. It is also an excellent choice for cold-weather clothing as it can be worn alone or under other materials. Depending on the wearer's needs, you can choose between no-pill and regular polar fleece.
After the 1970s, polar fleece was invented by a manufacturer in Lawrence, Massachusetts. The company was a leading manufacturer of fake fur fabric. However, as the market slowed down, Malden faced bankruptcy. The company's research and development department developed a synthetic material that closely mimicked the appearance of real fur. This new material became widely popular among outdoor enthusiasts. Brands such as The North Face and Patagonia began to sell millions of units. Eventually, fleece became the material of choice in markets far beyond outdoor sports.
When sewing fleece, you need to be careful and not cut it too close. You should use a ballpoint needle if the fleece has more stretch. However, this depends on the grade and brand of the material. Cheaper versions of the material don't have as much stretch and can be sewn with a standard needle. Always make sure to clean your machine after completing a project.
Micro fleece is the thinnest and lightest option
Microfleece is the lightest and thinnest version of the traditional fleece material. It is breathable and is used as an outer layer under clothes and rain jackets. In milder weather, microfleece makes an ideal outer layer. Although it does not offer the same degree of insulation, microfleece is more comfortable to wear and allows you to move freely. For this reason, it is often used as a travel garment.
While microfleece is the thinnest and lightest fleece material, it is also the most flexible and suitable for various activities. It's great for everyday wear in cool weather or a mid-layer under a jacket. However, you should avoid wearing microfleece during high-energy activities and wear a heavier, thicker fleece for extreme cold weather.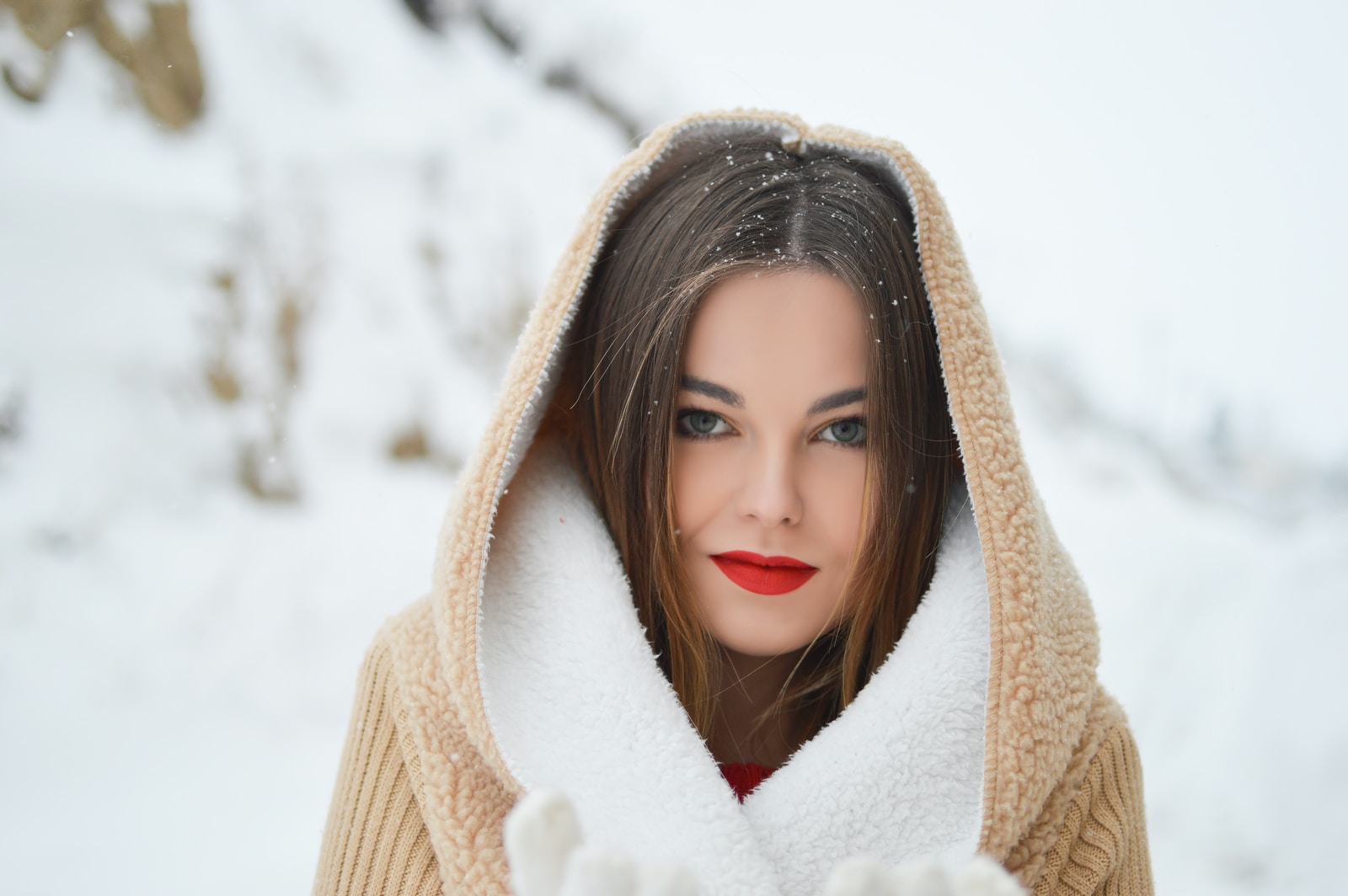 While microfleece is lightweight and thin, it also provides a high level of insulation, particularly in cool weather. Its breathable property makes it an excellent choice for warm clothing during summer and insulating in winter. It's also useful for outdoor sports and other activities when temperatures are more relaxed. Microfleece is available in both men's and women's styles. Regardless of how thin or thick the material is, it's always worth considering the characteristics of the fabric before investing in it.
The most crucial factor to consider when buying a fleece fabric is its weight. It determines whether or not it's warm and cozy and its breathability. If you're going to wear your fleece jacket for outdoor activities, it's essential to choose a lightweight version, as the heavier version tends to be less breathable. Also, the fabric's thickness and density can be an issue in some uses.
Coral fleece is less likely to pill
If you're looking for a tremendous winter-wear fabric, then Coral fleece is the answer. Like polar fleece, coral fleece has a soft, fur-like texture. But unlike polar fleece, coral fleece is not suitable for no-sew projects. Because coral fleece tends to shed more, it's crucial to finish the edges of your garments before sewing them. You should also wash it cold without fabric softener and dry it low to maintain the soft fur-like texture.
Coral fleece is thicker and has a more extensive "pile" than other types of fleece fabric. Its thick, fuzzy texture also makes it less likely to pill. Because of this, coral fleece is often used in dog mats and is less hairy than polar fleece. It also tends to be more expensive. Its higher price and furry texture make it a favorite for sewing purposes. However, a downside of coral fleece is that it tends to pill, making it challenging to distinguish front and back.
In addition to being thicker and warmer, fleece fabric comes in various shades and colors. Coral fleece, for example, has a three-millimeter-thick plush surface on both sides. But this fabric is not recommended for no-sew projects and can cost up to $12 per yard at some stores. A similar fleece fabric, polar fleece, costs less than $4.00 a yard. But you must be careful to wash fleece garments with care.
Although coral fleece is more expensive than other types, it's still worth checking the quality. This material is also soft and comfortable, but it's also more costly. Its more delicate texture makes it ideal for more expensive fleece pieces. And unlike different kinds of fleece, coral fleece tends to last longer. And it's also much less likely to pill than other kinds of fleece. Coral is the way to go if you're looking for a fleece fabric that won't pill.
It is moisture-resistant
Fleece material is the answer: whether you are in the gym, on a walk, or playing a sport. Because it is hot and moisture-resistant, fleece is ideal for athletic garments. It can keep you warm in cold weather while wicking away moisture from your body and keeping odors from sweat at bay. Because of its versatility, it's also widely used in baby ear warmers and astronaut underwear.
The best way to choose a water-repellent fleece is by considering what you'll be wearing it for. When choosing fleece material, make sure that it's waterproof. Fleece is not waterproof on its own, so you'll want to choose one lined with water-resistant fabric and has a sealed seam. However, even waterproof fleece is flammable, so you should avoid tumble drying, ironing, or using a dryer that reaches too high temperatures.
Fleece is generally made from polyester, an artificial material. Polyester was first created in the late 1800s by DuPont laboratories. These researchers later used a process to manufacture nylon. Since nylon was relatively inexpensive, it became a popular material in clothing. Later, acrylic, nylon, and spandex were invented. In the 1980s, Pontetorto developed the Tecnopile fabric. Its lightweight, moisture-wicking properties made it an excellent choice for outdoor sports apparel.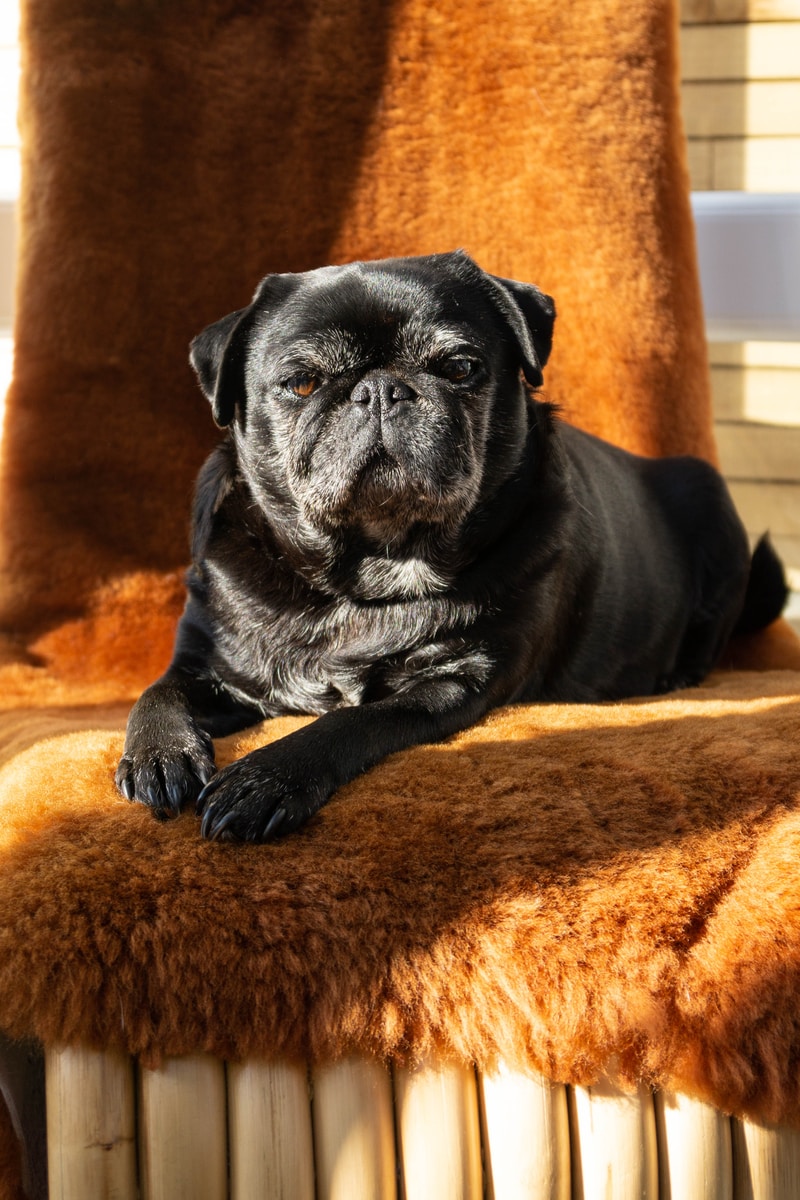 Polyester is a common raw material for fleece and is derived from two petroleum products: terephthalic acid and ethylene glycol. Some of the polyester yarn in these garments is recycled from soda bottles. Depending on where you live, you can usually find recycled and virgin polyester fleece. Combining these two types of materials allows fleece garments to be highly durable and moisture-resistant. In cold weather, a fleece sweater will keep you warm and cozy.
It is cheaper than wool
Faux fleece is a cheaper alternative to wool. While fleece is softer, it does not hold up to repeated washing. It also becomes pilly and thin after several uses. This wear is primarily due to abrasion. Wool is also warmer than synthetic materials, but it dries quicker. Compared to synthetic fibers, wool is more environmentally friendly. You can also recycle it. Wool is still the most popular choice amongst many people for its superior comfort.
Both fleece and wool can keep you warm during the winter. However, fleece is generally cheaper and is often used as a mid-layer. Wool is usually thicker and can weigh up to 400 grams per square meter. Fleece is thinner than wool but has the same insulation properties. It is also less bulky and less expensive, making it a more affordable option. However, wool can still be a more expensive choice when looking to invest in a jacket.
A fleece is less expensive than wool and is a more affordable option for those who want the warmth and comfort of a good fleece without the high maintenance costs. This material is also softer and breathable and is ideal for everyday use. However, fleece is often made using harsh chemicals and shouldn't be worn if you're worried about odor. For these reasons, you may want to avoid wearing fleece if you can afford it.
Another reason fleece is cheaper is that it is less expensive to produce than wool. Wool takes a year for a sheep to grow a full coat as a natural material. Once the coat is grown, it has to be sorted and cleaned before being woven. A wool garment can cost up to 50 percent more than a comparable fleece item. The latter is much easier to produce. And because fleece is cheaper to produce, more companies will make it.
It is lighter than wool
Although the two materials are similar in appearance and weight, fleece is much more lightweight. Moreover, fleece is far more comfortable and easier to care for. As a result, fleece is a better option for everyday wear. When buying winter clothing, you should consider the qualities of fleece and wool and choose the one that best suits your needs. Whether to purchase fleece or wool depends on your budget and lifestyle. The pros and cons of both materials are discussed below.
The most significant advantage of using fleece is its versatility. You can easily wash it in a machine. Nevertheless, you can also pill fleece just like wool fabric. It is also highly flammable, and it may be damaged if washed in high-heat situations. While cotton is durable and does not require special care, it is prone to rips and moth damage. Therefore, it is not a good choice for the fashion-conscious.
Fleece material is more breathable than wool. This feature prevents you from feeling overheated as it wicks away moisture from your body. Additionally, it does not get soaked like wool and does not absorb water. As a result, you stay cooler even in hot weather. The breathability of fleece means that it can quickly wick away moisture when you sweat. These properties also help to prevent odors from spreading throughout the fabric.
While both wool and fleece are suitable for keeping you warm, fleece is a better choice if you want something that's light but also breathable. Wool is a great base layer for winter, while the fleece is more lightweight and quick-drying. Wool is also biodegradable, so you won't have to worry about it ruining the environment. And fleece is a more affordable option. If you're looking for a lightweight or insulating jacket, fleece is your best bet.
Disadvantages of Fleece Material
There are several disadvantages of fleece material. It is more expensive than wool, made from sheep that are shorn only once a year. Also, a thread is not as easy to produce, and it has a limited supply. Rarer types will cost more, making them some of the most expensive fabrics in the world. On the other hand, synthetic fleece is much easier to produce since it involves chemical reactions that create a synthetic fiber.
Synthetic fleece can cause allergens
Many people think they're allergic to wool, but most people aren't. A large study at Mass General Hospital found that about 6% of the participants tested positive for wool allergy. But is wool an allergen? Wool is like human hair, and it's not as soft as it looks, which is why it's easy to develop an allergy to it. Most commercial wool is also produced without great care, leading to an allergic reaction.
Allergies to fabrics can cause many symptoms ranging from mild itching to burning or redness. If you're allergic to polyester, you may experience irritant contact dermatitis, which occurs when you touch a product and a reaction. Inflammation runs up the visual system and causes watery eyes. But one of the most common allergic reactions is skin redness. Itchy, cracked skin is another symptom.
Allergy-prone people may have increased complaints in a carpeted environment. Children may experience increased complaints if they play with toys made of fur. Parents will be attracted to their children's high complaints. These symptoms may be signs of atopic dermatitis. Atop that, synthetic fleece can also make allergic reactions worse. It is why it's best to avoid fleece altogether. This article will examine whether or not this material is an allergen.
It is difficult to wash
When it comes to washing fleece material, you must know that it is not a typical fabric. It is made of polyester material produced from recycled plastic or petroleum. Fleece blankets come in different thicknesses. Cheaper ones will pill and shred more easily. To keep your fleece blanket soft and fluffy, you need to wash it regularly. When washing it, use a gentle cycle and avoid using high heat, as this will damage the fibers.
While washing fleece is not difficult, there are a few tips that you should remember. First, never wash fleece in hot water. Second, never dry fleece in high temperatures. Heat can damage fleece and can cause it to shrink or even melt. Don't iron fleece as it will likely melt. Also, you shouldn't use soap or detergents on fleece material. It will damage the fabric and result in a smaller size than expected.
Another essential thing to remember is that fleece garments can shed a bit. It's normal for fleece apparel to shed, but you can reduce it using a lint roller. Besides, proper washing conditions will help prevent shedding. Another benefit to using fleece is that it won't break your budget. If you're an outdoor enthusiast, you'll love this type of apparel. But if you're unsure of how to wash fleece material, you can check out the tips below.
If you get a stain on your fleece item, pre-treat it first. Pre-treating the color is very important, as washing a fleece blanket without a pre-treatment can result in permanent stains. If you need a more powerful stain remover, try dishwashing liquid. Dishwashing liquid has a mild cleaning agent and works quickly to remove stains. It would be best to allow the solution to soak in the stain for at least 10 minutes before rinsing.
It shrinks
When you wash a garment made from fleece material, you have to be careful how much it shrinks. Generally, fleece fabric does not respond well to extreme heat or cold, so if you want to prevent it from shrinking, you should wash it in a cool setting. Then, it would help if you dried it on medium or low heat. But you must remember not to dry fleece material on high heat or let it dry in direct sunlight.
This question is no, and not all fabrics are the same. While some fleece varieties do not shrink, others do. The amount of shrinkage is dependent on the fleece's composition and the material used to make it. For example, natural fleece does not shrink nearly as much as synthetic fleece. In addition, manufactured fleece does not shrink as much as polyester. But there are still many reasons why a fleece jacket may need to be laundered frequently.
First, if you plan to launder a fleece jacket, you should be careful to read the care instructions that come with it. These instructions will tell you how to clean your fleece clothing to maintain its shape, color, and finish. If you fail to follow these guidelines, you might ruin your jacket. Moreover, it would help if you did not shrink a pajama with bright patterns or decals as this could destroy the colors and decals on it.
The second tip is to avoid washing cotton fleece in hot water. Cotton fleece will shrink if you wash it too often or at high temperatures. In contrast, polyester fleece does not shrink at all, and this is a significant advantage for you if you want to protect your clothing from fading. This tip is especially applicable to polyester fleece, as it is the easiest to care for and prevent shrinkage. Once you've done this, you will be able to protect your clothes from the sun's rays.
It is scratchy
When working with fleece material, use a needle with rounded tips. Do not use the hot iron when sewing fleece, as the steam may damage the surface. Instead, use a soft pressing cloth and moderate settings. When sewing fleece, you should also avoid using fusible interfacing. Lastly, avoid using ordinary zippers. Instead, use exposed zippers, which are designed for fleece. The next time you're working with fleece, take some time to read through these tips to get the best results.
If you're looking for an environmentally friendly material, choose recycled fleece. This type of material is eco-friendly and made from recycled PET bottles. It's also an excellent choice for clothes, but there are a few disadvantages. First, lower quality fleece will pill easily, which will make it look ratty. Fleece is considered flammable if not treated with a flame retardant.
Second, fleece is not as warm as wool. Wool takes longer to dry, so you won't be as warm wearing it in cold weather. Unlike wool, fleece is also synthetic, so it doesn't absorb water as well. Besides, it is more lightweight than wool and dries quickly. These advantages make fleece a better choice for people who are sensitive or allergic to wool. It's also more comfortable to wear.
Lastly, fleece requires special care. It would help if you washed it in cold water. Warm water can make fleece pliable, so dry it thoroughly after washing it. It's also best to keep it away from clothing that produces lint. Lint is hard to remove. Moreover, it would be best to avoid bleach and fabric softener, as these chemicals may harm the fleece. So, be careful when caring for your fleece garments.